The March 2023 USPSA Competition Rule set saw quite a few changes in relation to stage design. One of those being the maximum number of positions for short and medium courses. The March Question of the Month was a simple question to see who had kept up with the changes on Medium Course design.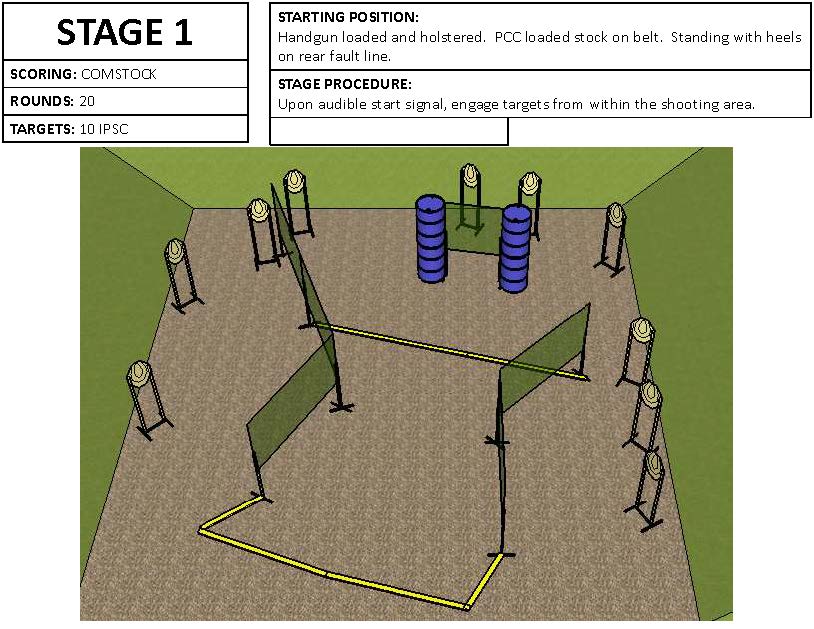 Is this a legal medium course?
Under the old rules this stage was not a legal Medium Course because it required at least 4 positions to complete and the old rule said "no more than 3 shooting locations". In March 2023 we updated the rules language for Short and Medium Courses to eliminate the maximum number of shooting locations. Shooting locations are now purely regulated by the part of the rule that says "course design and construction must not require more than 8 scoring hits from any single location or view". Per the new rules, this stage is a legal Medium Course.
Don't forget to vote in the current Question of the Month!
Have Questions?
If you have questions about this post, please ask via the blog Contact Form or send an email to rules@uspsa.org.