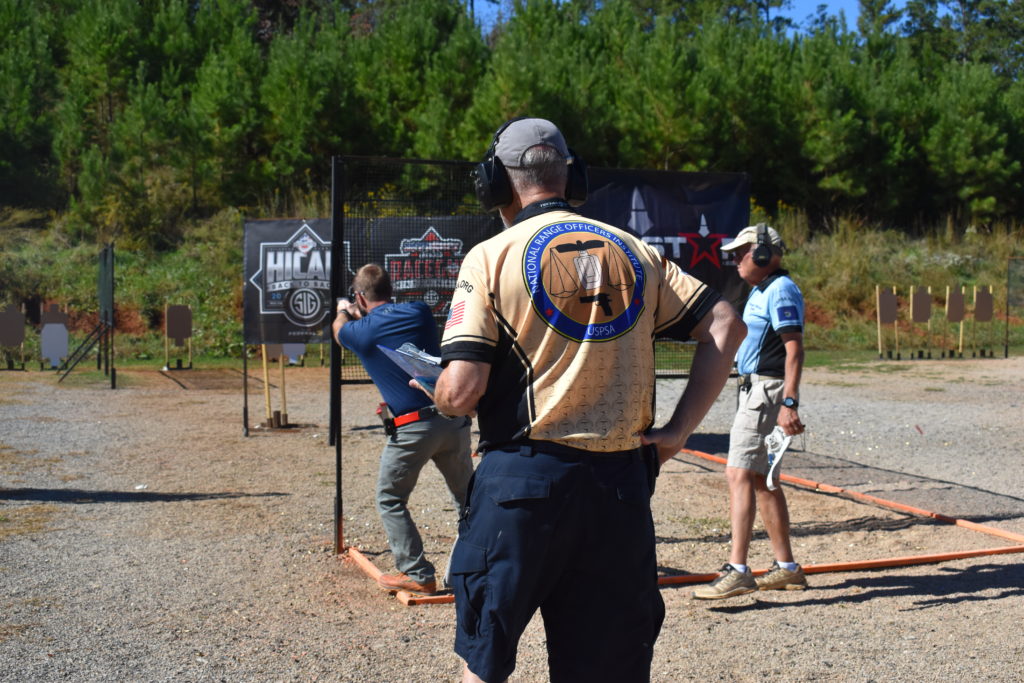 Please read our blog articles about the rules, stage design, match management, and many other topics. Use the other links to navigate to a plethora of other resources and submit your answer to the question of the month. And you can also subscribe and get notifications when new posts are added.
---
Question of the Month
There are three poppers in a row.  Two full-size poppers with a mini-popper in the middle (A).  A competitor fires one shot and knocks down the first full-size popper (B) and takes one more shot at the remaining poppers before moving to another position.  The poppers are never engaged again.  When scoring the stage, the ROs see that the mini-popper is still standing (C) with a full diameter hit on each full-size popper.