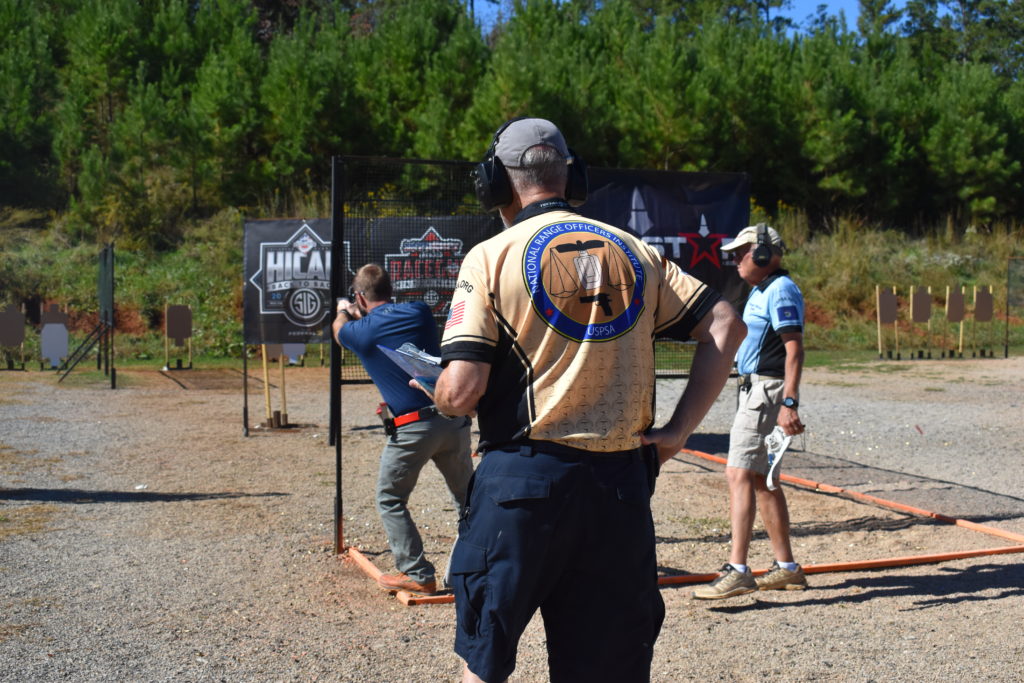 Please read our blog articles about the rules, stage design, match management, and many other topics. Use the other links to navigate to a plethora of other resources and submit your answer to the question of the month. And you can also subscribe and get notifications when new posts are added.
---
Question of the Month
This is from an actual match. The target array is two IPSC targets hung on the same pair of sticks. Slide cursor over picture to see it with and without an overlay.