Please read our blog articles about the rules, stage design, match management, and many other topics. Use the other links to navigate to a plethora of other resources and submit your answer to the question of the month. And you can also subscribe and get notifications when new posts are added.
---
Question of the Month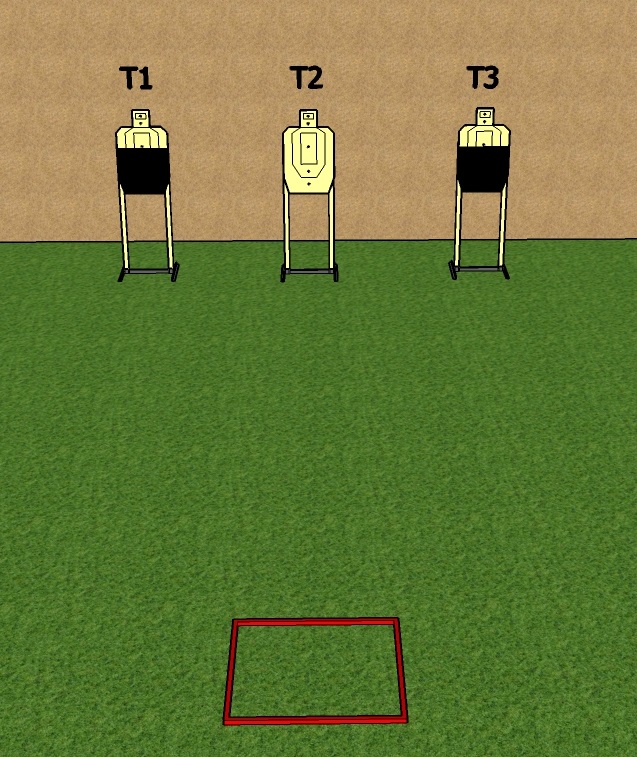 Stage Info: Virginia Count, 12 rounds
Start Position: Standing in box with wrists below belt.
Stage Procedure: For string 1, on the audible start signal from the shooting area, engage T1 and T3 with only four rounds each, then perform a mandatory reload and engage T2 with only 4 rounds, strong hand only.
What happened: When the competitor shot string 1, he shot four shots on T1 freestyle, shot T2 twice strong hand only, and then shot T3 four times freestyle. He then performed a reload and shot T2 twice, strong hand only.