Are you enrolled in a RO or CRO class and wondering how to access the pre-course materials? After you have registered online, you will get an email with the link to the NROI Learning System. If you didn't get the email, please login to your USPSA account and update your email address. It's very important that your email address is up-to-date so you will get the link to your exam as well be notified annually for your renewal exam. USPSA also will send reminders to renew your membership to that email address.
In addition to the email notification you should have received after registering, there is also a link to the NROI Learning System from the USPSA website.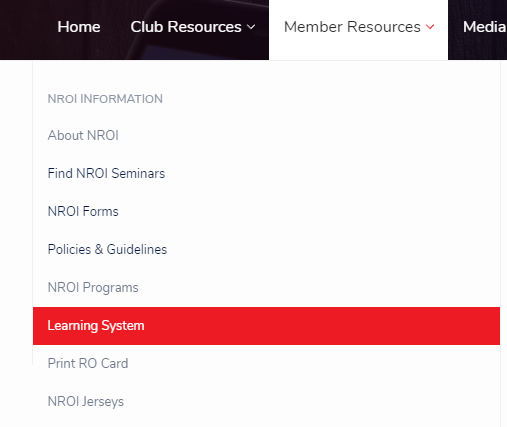 You must be logged into the USPSA website to access the Member Resources menu and if you are enrolled in a course, the link will take you to the NROI Learning System.
In the future, NROI will be offering learning courses for currently certified range officers and other training for USPSA members. Stay tuned for further information on those opportunities!
Have Questions?
If you have questions about this post, please ask via the blog Contact Form or send an email to rules@uspsa.org.