NROI has started recording a monthly podcast which will be published during the third week of each month. Each month we will discuss rules, working as an RO, and provide rules information direct from the source at NROI.
To see all the podcast episodes in one place, you can click on the shortcut on the blog homepage.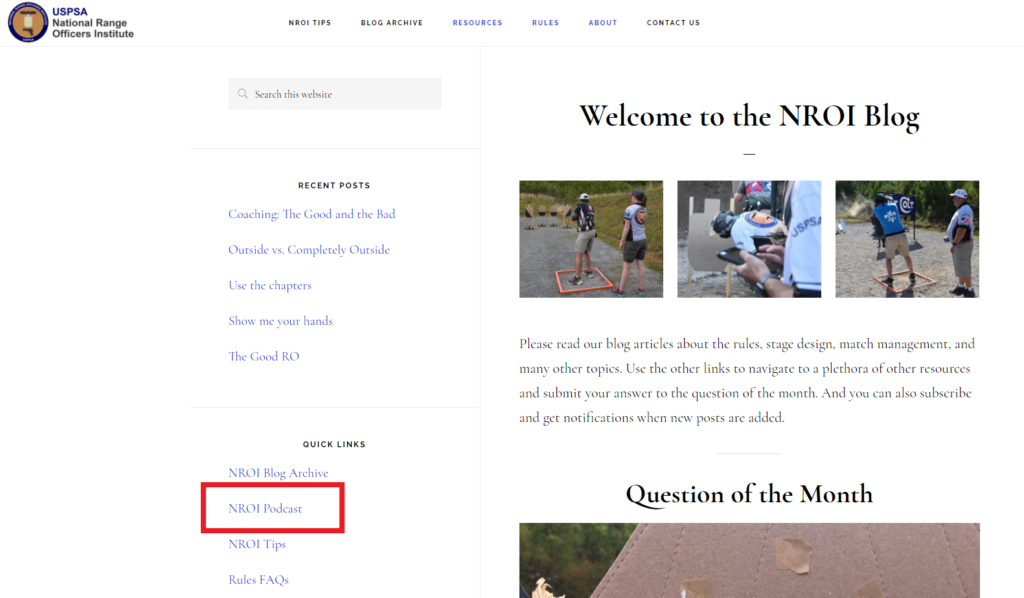 This podcast should also be available at all the major podcast outlets shortly. If you have suggestions for topics you would like to see covered in the podcast send them to rules@nroi.org.
Have Questions?
If you have questions about this post, please ask via the blog Contact Form or send an email to rules@uspsa.org.