We have added a new feature to the NROI blog called Rules FAQ. Yes, it's a collection of questions we get asked, you guessed it, frequently. Many of these are from emails, some are from conversations, and others from observations. These are usually short questions that don't require a whole blog post to answer.
There are two ways to access the Rules FAQ. The first is via the "Rules" and then "Rules FAQ" links in the menu bar, or by clicking on the shortcut under the "Quick Links" on the left side of the page.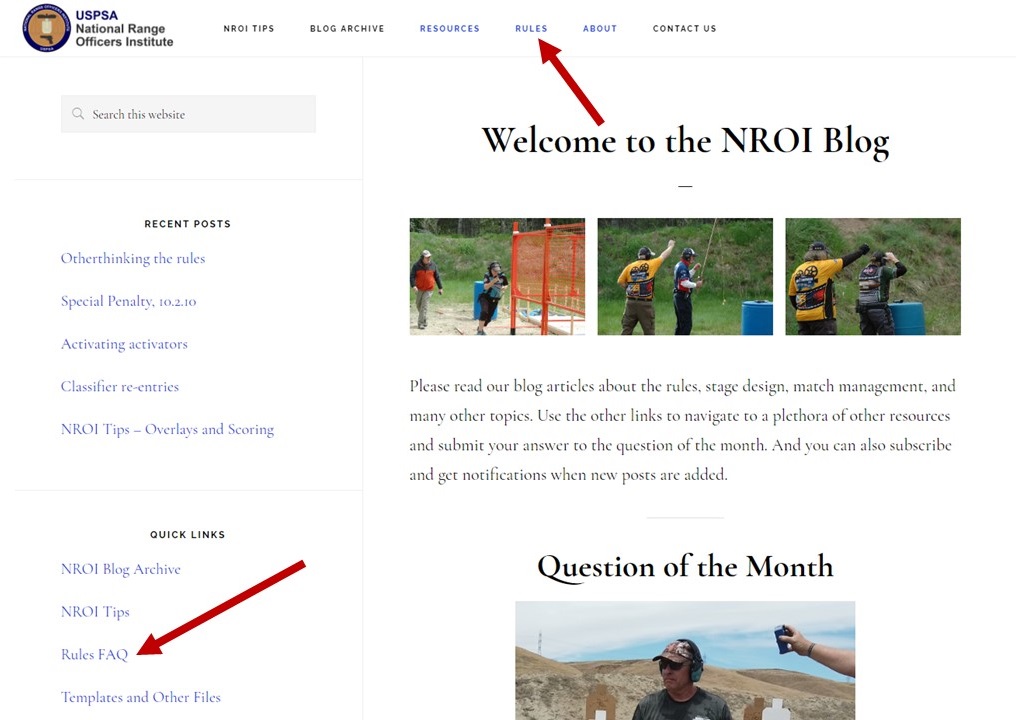 Once on the Rules FAQ page, you will see a place to search the FAQs, or you can explore the different categories by clicking on the category title. Once the category is expanded, you can then open the individual questions by clicking on the arrow. Please note that the FAQ search will start searching as you type and does best with a partial word or a single word. It will provide a list of FAQ questions that match. If you want a more powerful search, that also searches the answers to the FAQs, use the site wide search on the left hand sidebar.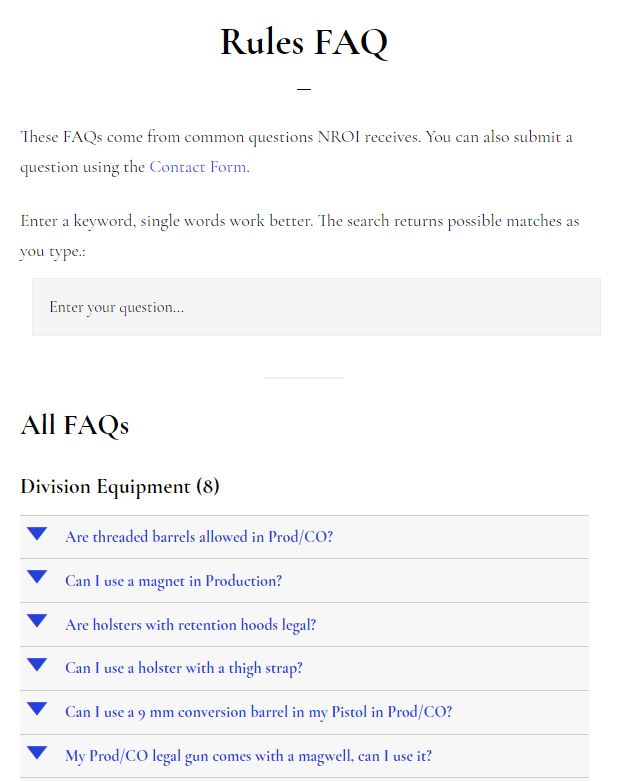 We will add new FAQs as we get them, and if you have some frequent rules questions that you would like to see added, please submit them via the contact form or email us at rules@uspsa.org.
Have Questions?
If you have questions about this post, please ask via the blog Contact Form or send an email to rules@uspsa.org.