Did you know that the preset templates for USPSA and SCSA classifier stages in the PractiScore App have the stage diagram and written stage briefing already added to the stage? Do you know how to read the WSB from the tablet?
In addition to making sure the proper classifier ID number is present for score upload to the USPSA or SCSA websites, the preloaded classifier stages can also save some paper by allowing ROs to read the classifier WSBs directly from PractiScore. Match Directors can also upload stage diagrams and WSBs for other stages too.
NROI has released the tenth video in the How to Score with PractiScore series which demonstrates how to access the WSBs for USPSA and SCSA stages. The video is available for all USPSA and SCSA members on the USPSA website. Check out the new video as well as the other nine videos and hone your PractiScore skills.
Also remember that you can access the USPSA and SCSA rulebooks and Production Gun List from within the PractiScore App, but you will need to have a PDF reader app installed on your tablet. We recommend using Adobe Acrobat Reader.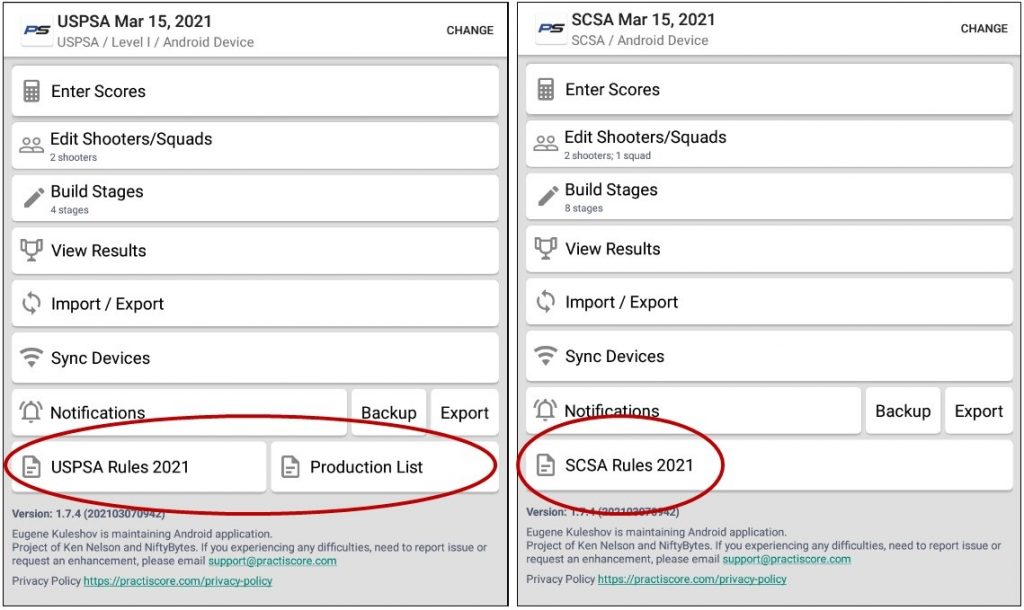 Have Questions?
If you have questions about this post, please ask via the blog Contact Form or send an email to rules@uspsa.org.