Metal targets are not maintenance free, especially if your club chooses to purchase targets made from a softer steel than AR500. But even the more expensive steel targets eventually require some attention. Let's look at some of the common issues we see.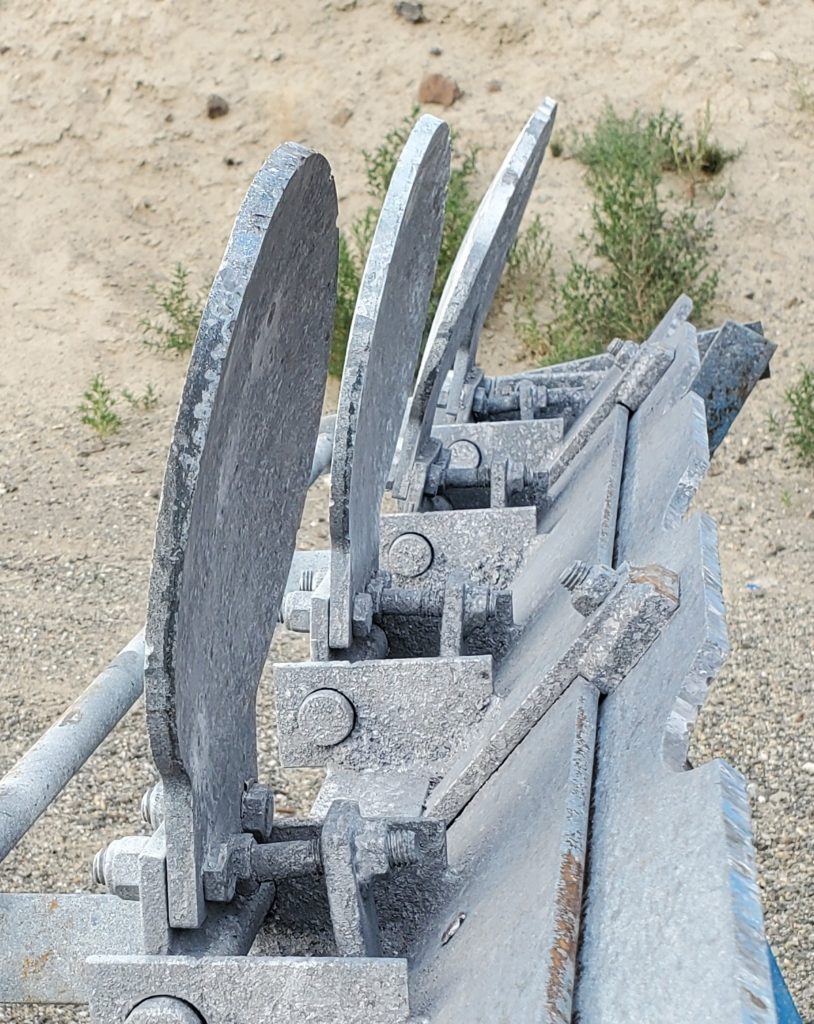 First, let's talk about targets made out of a milder steel and the curves they develop. Over time, the areas of the targets that are repeatedly shot will take on a concave shape, Like the plates on this plate rack in the photo. The face that is shot is facing to the right and the plates are becoming concave. This shape usually concentrates any splatter and ricochets directly back at the competitor and crowd. If you see your plates starting to take this shape, grab some wrenches and flip those plates around.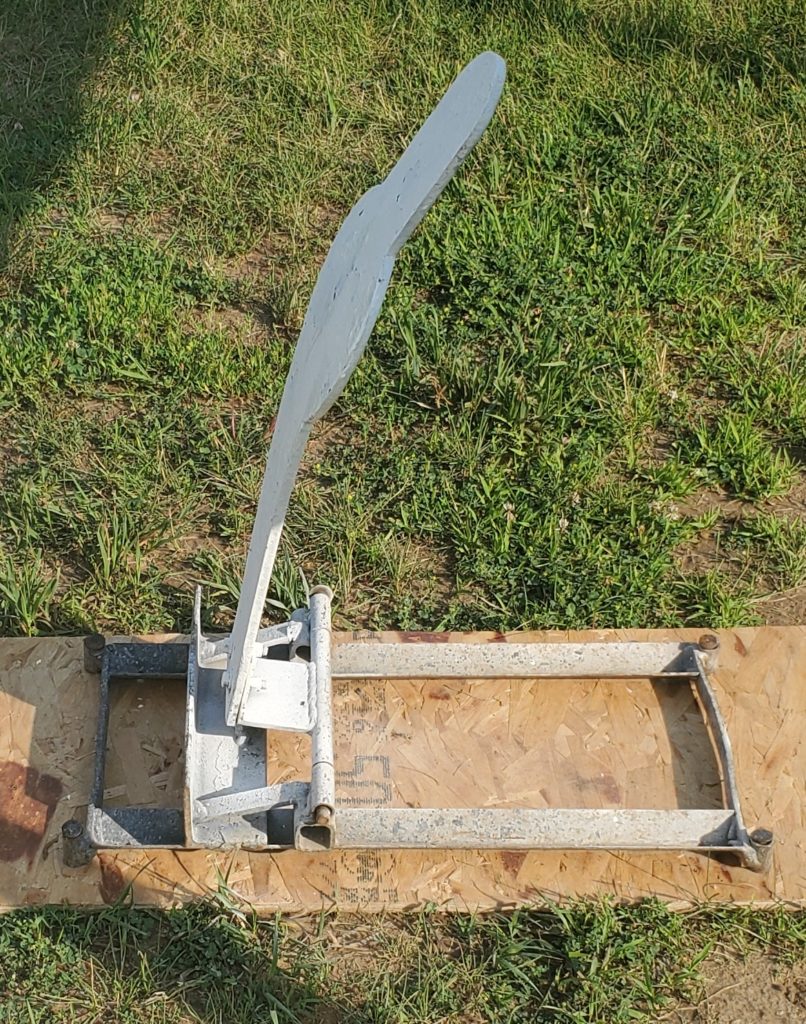 Poppers made of milder steel can also bend . In this picture the range did flip the popper plates around so they are now convex, but they waited a bit too long. The big issue with waiting this long is that the severe bend makes it hard to keep this popper calibrated. The bend changes the topple point and makes it very challenging to keep the popper properly calibrated. Don't wait for your poppers to get this curved! Flip them when they first start to show any sort of noticeable bow.

While targets made out of AR500 and higher steel won't have bowing problems, they still require periodic inspection and repair. This is especially true of poppers. In these images you will see two common problems. The cracked weld and the bent bolt. Two things that should be checked before using a popper on a stage. Cracked welds require a repair and hopefully you have some club members skilled in the art of welding.
Bent bolts are fixed by replacing the bolt and is a relatively easy fix provided the bent bolt can be removed without power tools. The problem with bent bolts is that any sort of fine adjustment to keep the popper calibrated is eliminated when the bolt bends. Usually the popper is way too heavy, or it is way too light. And, instead of the back of the popper plate sitting against the bolt, the bottom of the popper plate starts to sit on top of the bolt end. The weight of the popper face usually causes the bolt to bend even more. It pays to check all the bolts on your poppers before the match starts, especially a major match, and keep a stash of spare bolts on hand.
There are a myriad of other popper problems that can range from broken hinges to loose connections to the base. The key is to say something if you see anything wrong. Ignoring the problem will not make it go away.
Have Questions?
If you have questions about this post, please ask via the blog Contact Form or send an email to rules@uspsa.org.