I forget where I first heard about the concept of using small bamboo skewers to support the floppy upper scoring zone on USPSA cardboard targets so it isn't possible for me to give credit where credit is due. For whomever first thought this one up, thank you!
At our recent NROI Academy in Pala, CA one of our Level 2 students heard us mention this fix and took things further creating a set of photos of the process. Our thanks to Alex Ko for the photos below.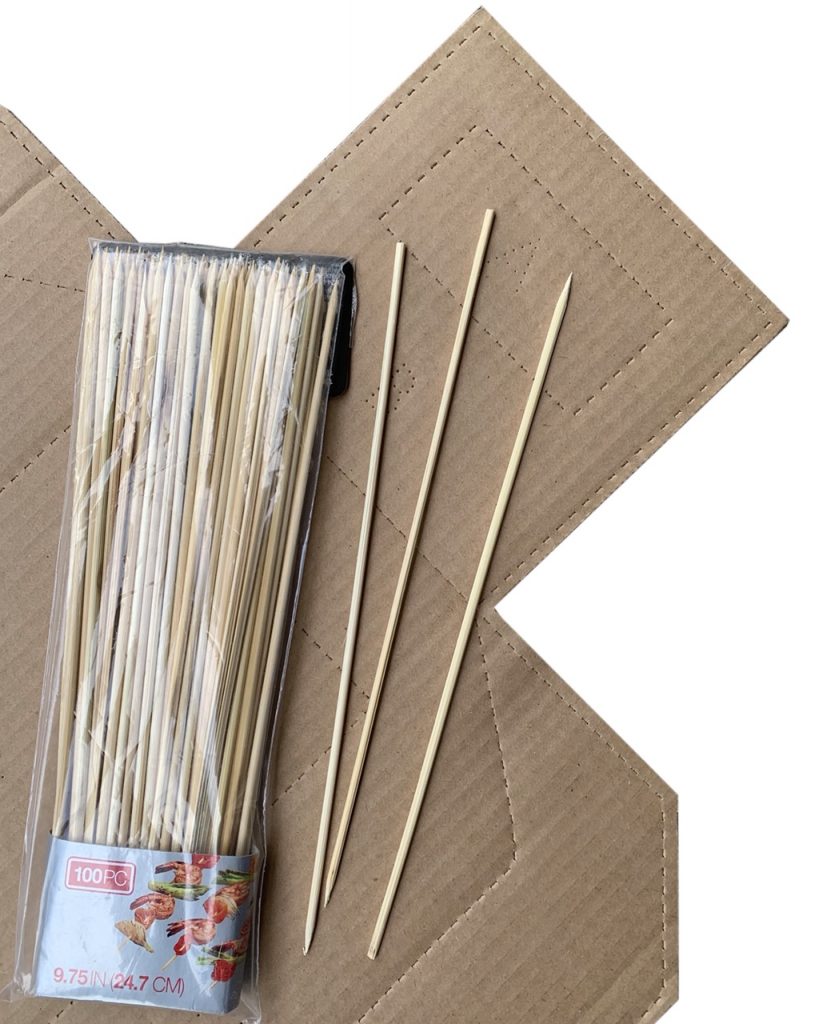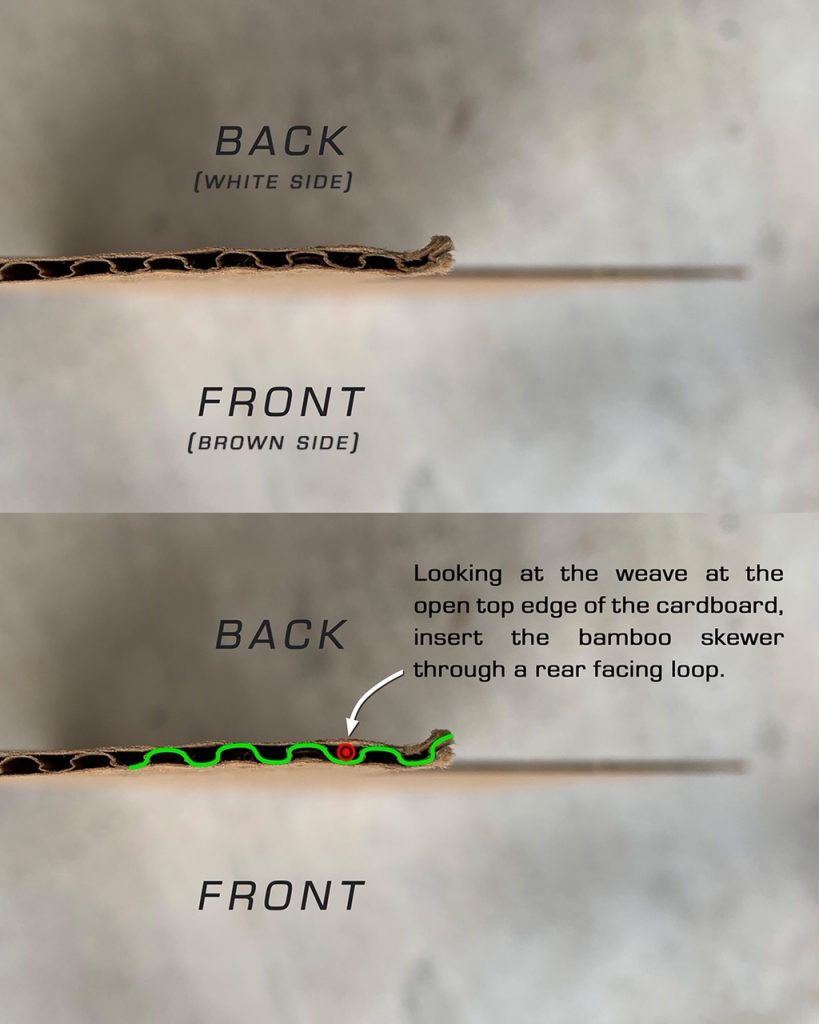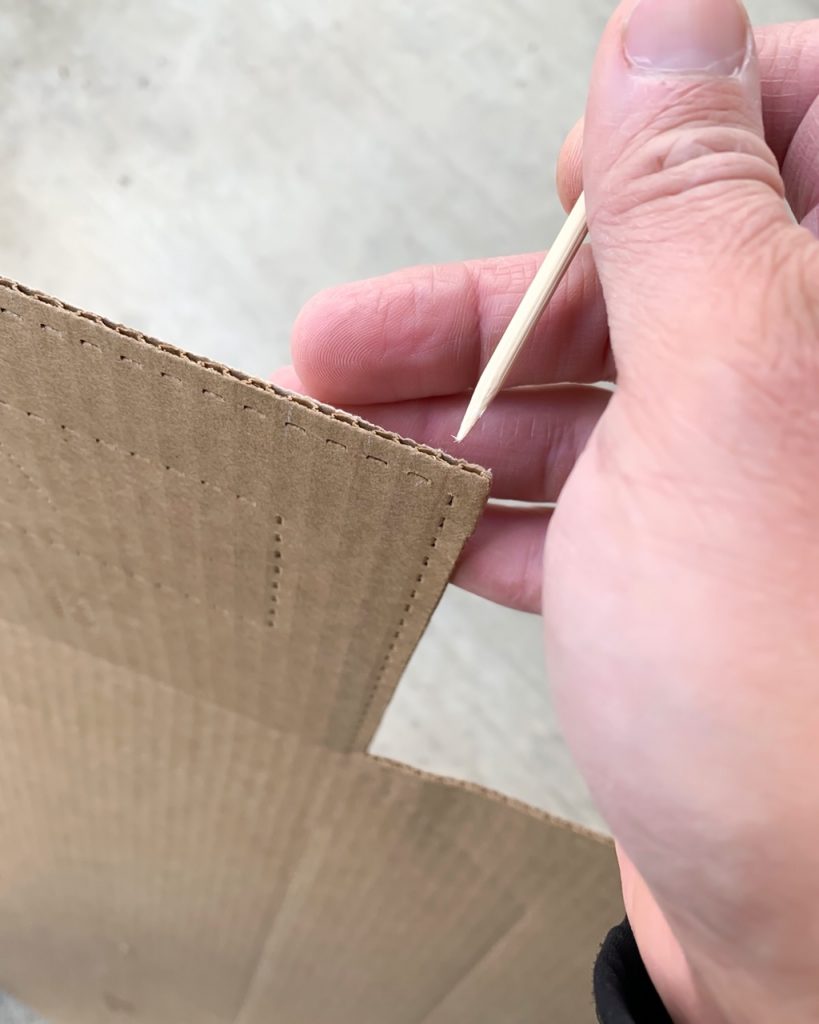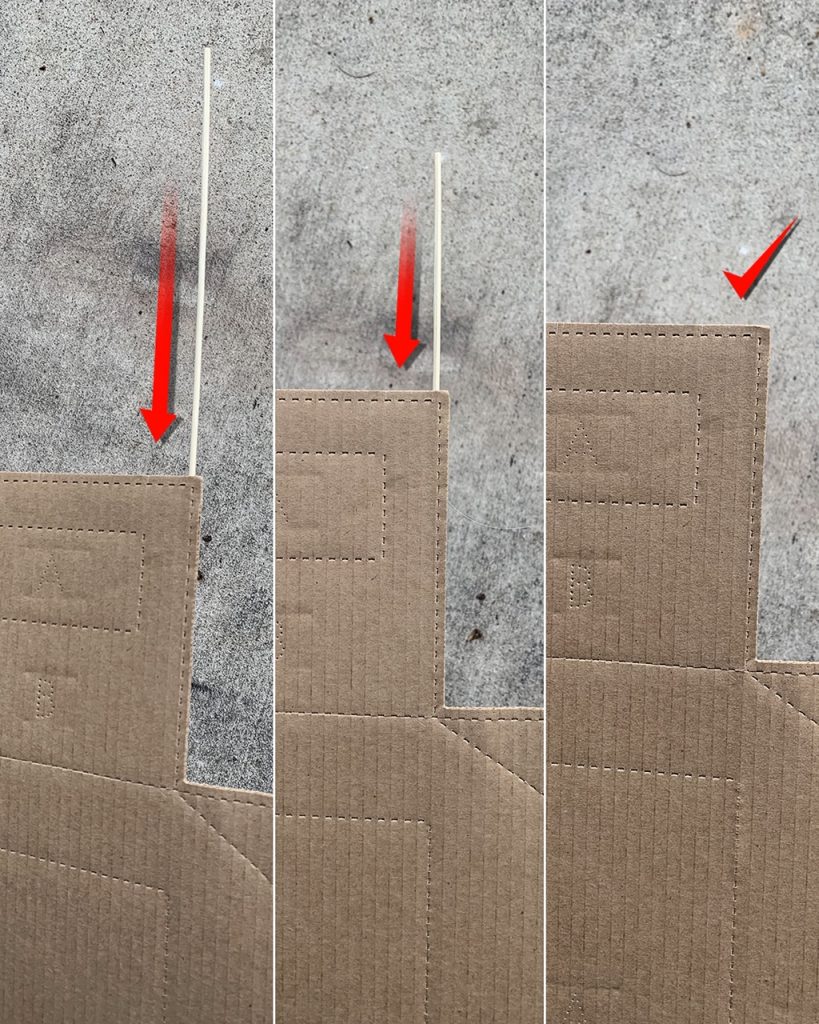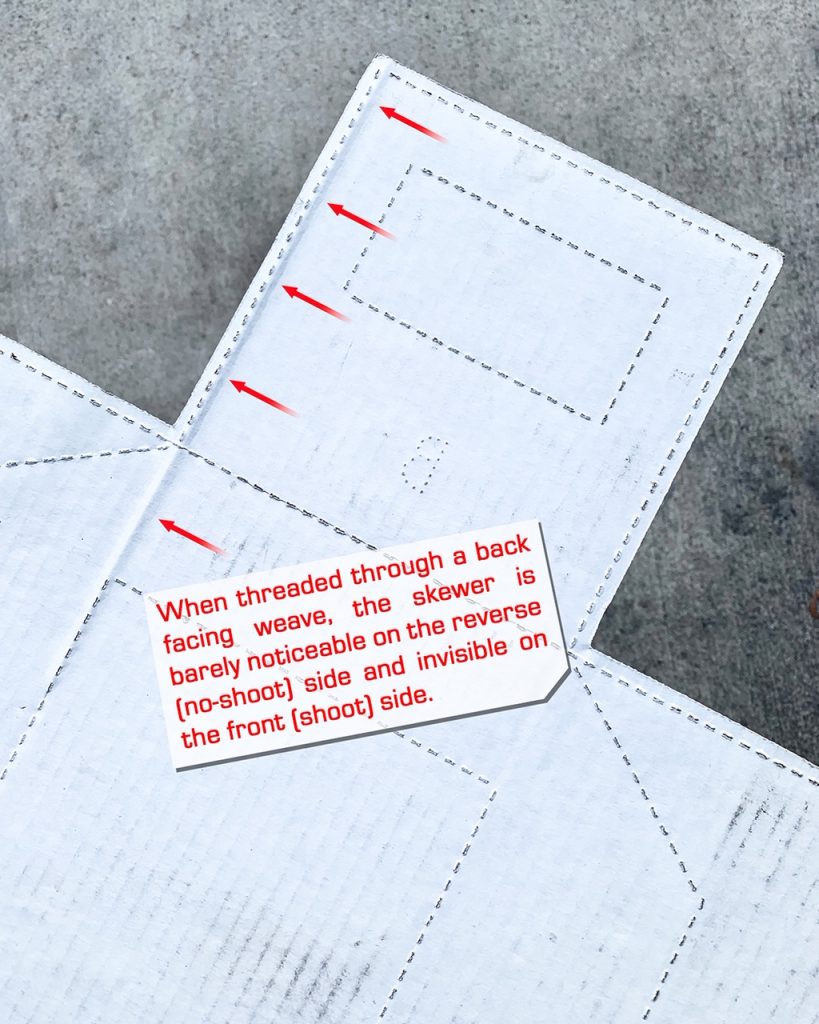 The change to eliminate the separate B scoring zone, thus eliminating the perforation between the upper and lower scoring zones, has also done a lot to fix the floppy target syndrome. Advances in corrugated materials using a smaller corrugation spaced tighter with less front to back gap has also helped. At least one company is now selling pre-treated targets which also helps.
The skewer trick can also be used on IPSC cardboard targets to keeps the upper part of the target that isn't supported by target sticks from curling.
In short, a bag of bamboo skewers is a good thing to have on hand and a savvy CRO will add some of these to their range kit.
Thank you Alex for the pictures! Go forth and skewer!
Have Questions?
If you have questions about this post, please ask via the blog Contact Form or send an email to rules@uspsa.org.